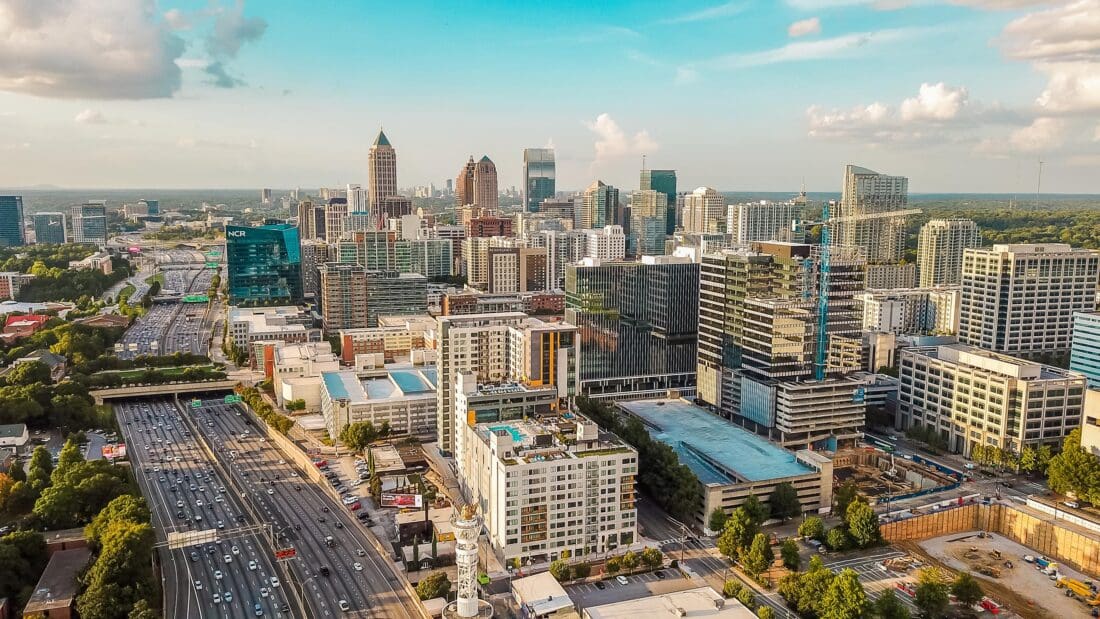 The Atlanta Construction Market in 2023
WHAT ARE THE PROSPECTS FOR COMMERCIAL CONSTRUCTION IN THE ATLANTA AREA?
The U.S. economy has faced strong headwinds over the past couple of years, some of which will likely persist through 2023. Inflation continues to be a significant factor, along with the interest rate hikes that are designed to tame it. In a worst-case scenario, the result could be the sort of "stagflation" that plagued the 1970s—inflation paired with a (seemingly contradictory) economic slump. 
But urban centers like Atlanta have their own economies, fueled by their own unique dynamics. So, it's worthwhile to examine the specific factors that will affect the Atlanta construction market in 2023 and beyond. 
First, let's examine the predictions we made in this space one year ago. How did our projections perform in 2022? 
We predicted that:
Demand for industrial space, retail, and multi-residential housing would remain strong.
Demand would outpace the impact of interest rate hikes.
Construction would continue to flourish in the Atlanta area.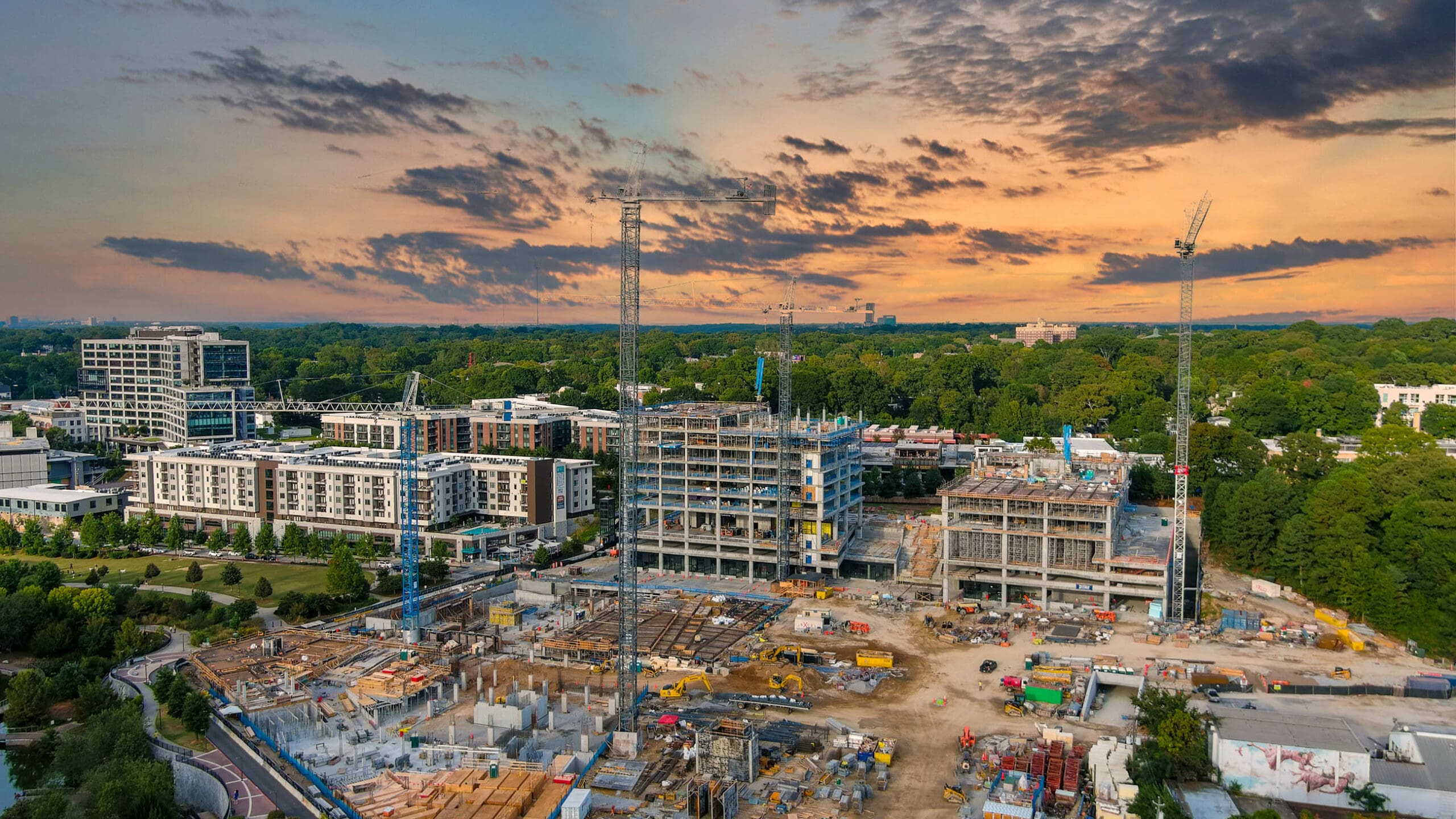 All these predictions were borne out, driven by a number of factors:
Atlanta bounced back from Covid relatively quickly.

By early 2022,

employment had fully recovered

across nearly all sectors of the economy in Atlanta

Major Companies are still drawn to Atlanta

.

Firms of all types

are finding a hospitable environment in Atlanta, representing fields as diverse as heavy industry, entertainment, and vertical farming. They need office space, commercial and industrial space, housing, infrastructure, transportation, and other services. That translates into a vigorous, healthy economy—and more business for the commercial construction industry.

People are still moving here.  

In-migration to Atlanta has been strong for several years

, in contrast to some urban centers that have actually lost residents. A rising population means a stronger tax base and more demand for housing, goods and services.
But that's what was happening last year. How about 2023?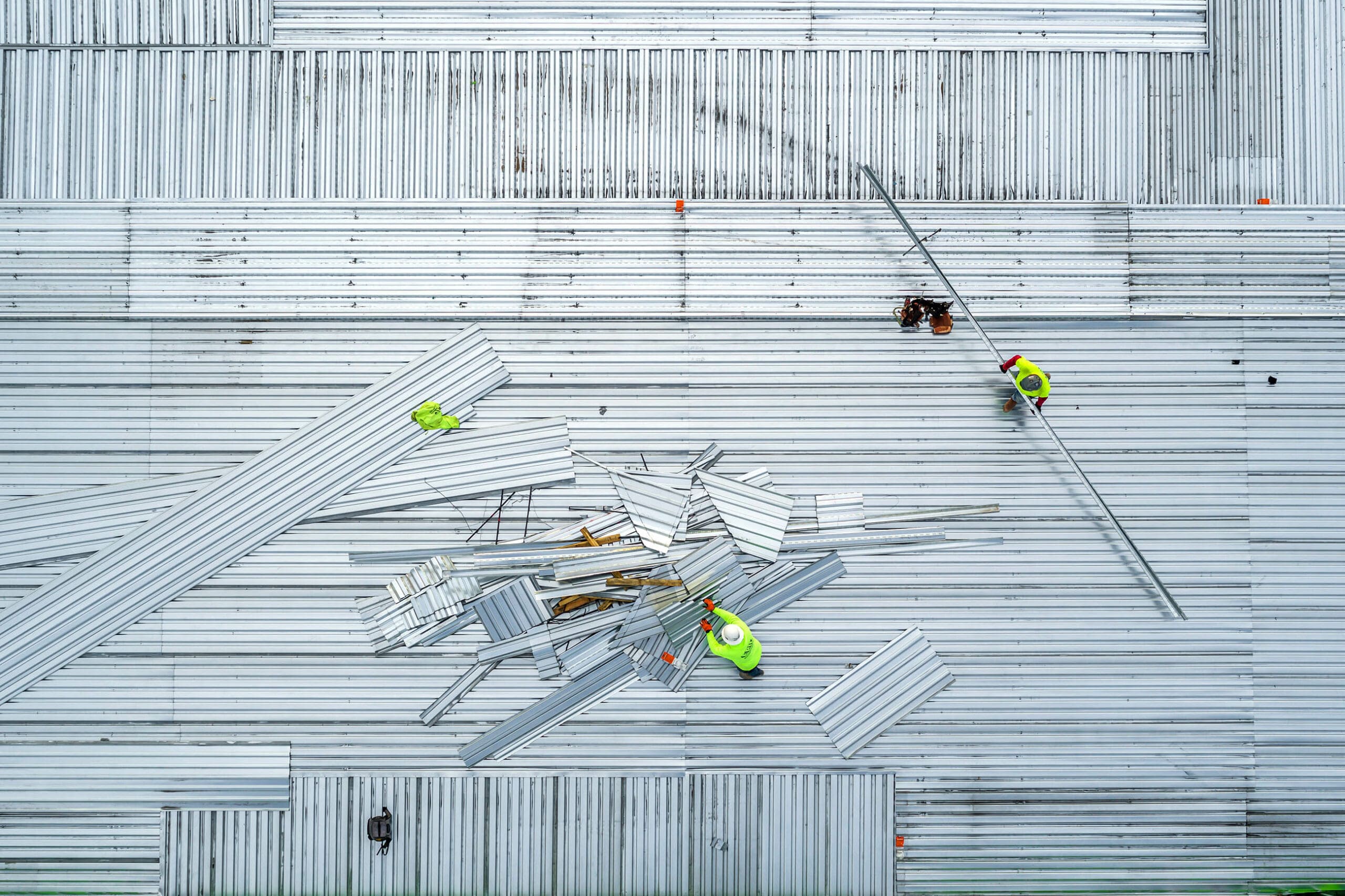 THE OUTLOOK FOR COMMERCIAL CONSTRUCTION IN ATLANTA
As in 2022, certain negative trends could affect commercial construction growth this year in Atlanta as well as the rest of the country:
INFLATION
Rising prices in 2022 were partly the result of failures in the supply chain, which hit the construction industry especially hard. The costs of cement, diesel, asphalt and heavy equipment all rose sharply, making it harder for contractors to project expenses or complete projects. That problem has since eased but has not disappeared. 
Meanwhile, the inflation rate has steadily declined, but at the end of February it still stood at a sobering 6 percent. Analysts generally expect inflation to keep dropping through 2023, perhaps ending the year at an annualized rate of 3.5 to 4.0 percent. But of course, no one can know that for sure. Events beyond control, such as an expanded war in Ukraine, further constriction of energy supplies, heightened conflict with China or completely unforeseen catastrophes could send the rate upward again. 
RECESSION
At the other end of the spectrum, the risk of recession always looms when the Federal Reserve takes a hard stance on interest rates. Interest rate hikes are generally recognized as the most potent weapon against inflation, but sometimes the cure can seem worse than the disease. 
In 2022 alone, the Fed raised rates seven times. And some expect the Fed Funds rate to go as high as 5 or even 6 percent this year. That would have a profound effect on the economy, reminiscent of the policies of Fed Chairman Paul Volker in the 1970s, which pushed the country into a deep recession.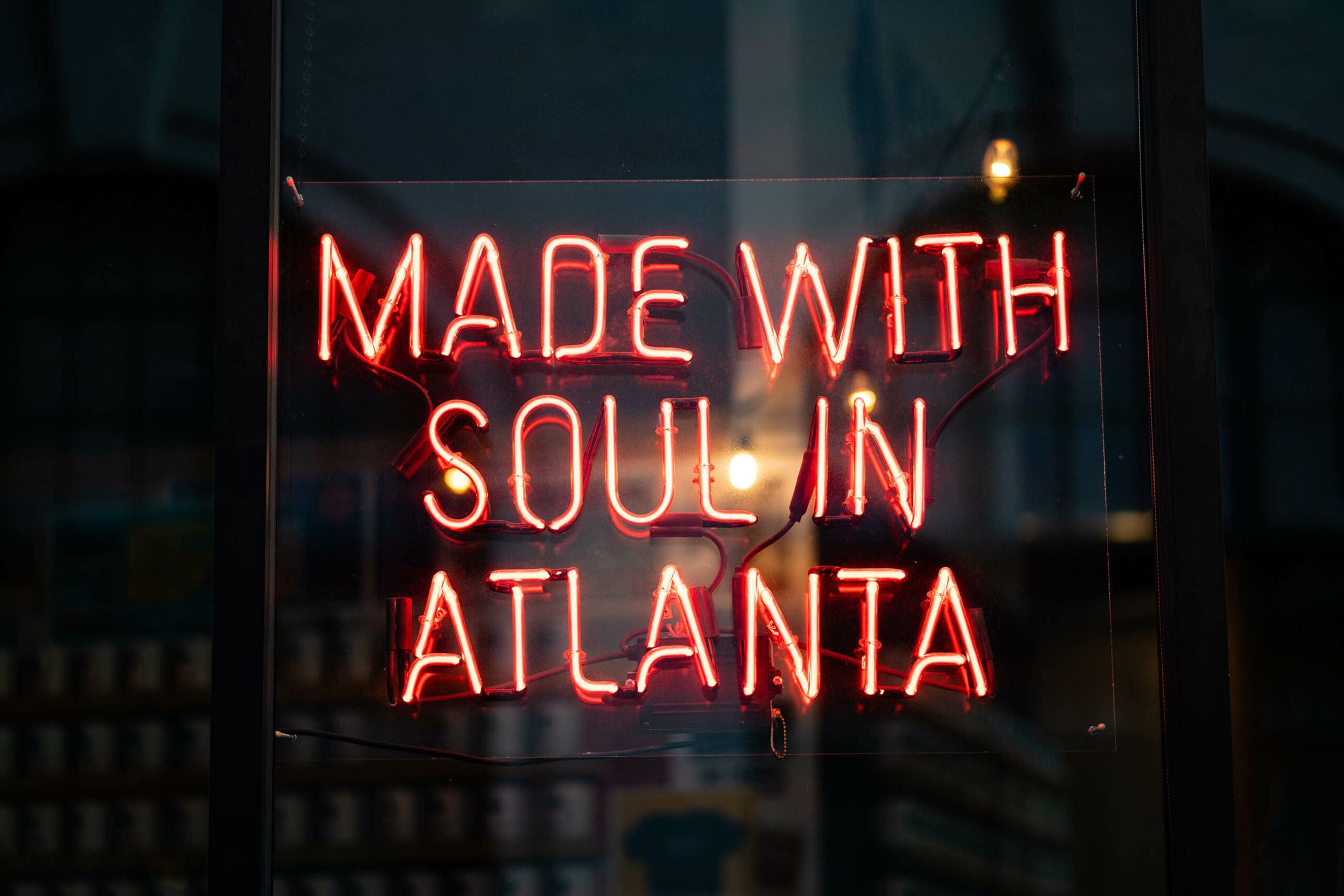 In spite of these challenges, 2023 looks to be a good year for commercial construction in Atlanta. The recession that some people fear could indeed occur. But if it did, its effects on Atlanta's construction market would likely show only late in the year. That's because of the existing construction starts that will keep companies and workers occupied till then, and the backlog of projects still in the works. 
The Architecture Billing Index (ABI), prepared by the American Institute of Architects, offers a helpful glimpse into the future of construction nationwide. Before any major construction begins, architects are hired to draft building plans. So, measuring their work output can help predict building activity nine to twelve months away. 
After rising dramatically in the first part of 2022, the ABI dropped significantly in October. This suggests that construction activities could slow down in 2023—but only toward the year's end. 
The Construction Backlog Indicator, compiled by the Associated Builders and Contractors, provides a similar look at future activities. Like the ABI, that metric also posted a dramatic drop in October 2022.   
Yet, despite these warning signs, construction industry insiders remain positive about the future. The Associated Builders and Contractors also publishes a Construction Confidence Index, which measures expectations of sales and profits within the industry. In October, the very month the backlog dropped, expectations for future sales actually increased, and have remained positive since. 
Meanwhile, other signs suggest a bullish future for the Atlanta area. In 2022, Atlanta was among the top ten metro areas for commercial buildings and multi-family housing construction starts, increasing by 43 percent over the year before—which was itself an increase of 51 percent over 2020. Those starts represented $9.6 billion in revenue, and Dodge Analytics expects that level to increase in 2023. 
Infusions of cash from the federal government have also boosted construction activity in the Atlanta area. The Infrastructure Investment and Jobs Act, signed into law in 2021, earmarked  $40 million for improvements at Hartsfield-Jackson Atlanta International Airport as well as smaller regional airports. Those funds will be used to modernize Concourse D at the Atlanta airport, which is now 40 years old. They will also go toward enlarging the airport's central corridor, restrooms and holding rooms.
Demand for office space in Atlanta has slowed—perhaps reflecting the trend toward remote work that accelerated during the pandemic. But activity in the science, technology and healthcare sectors is still strong.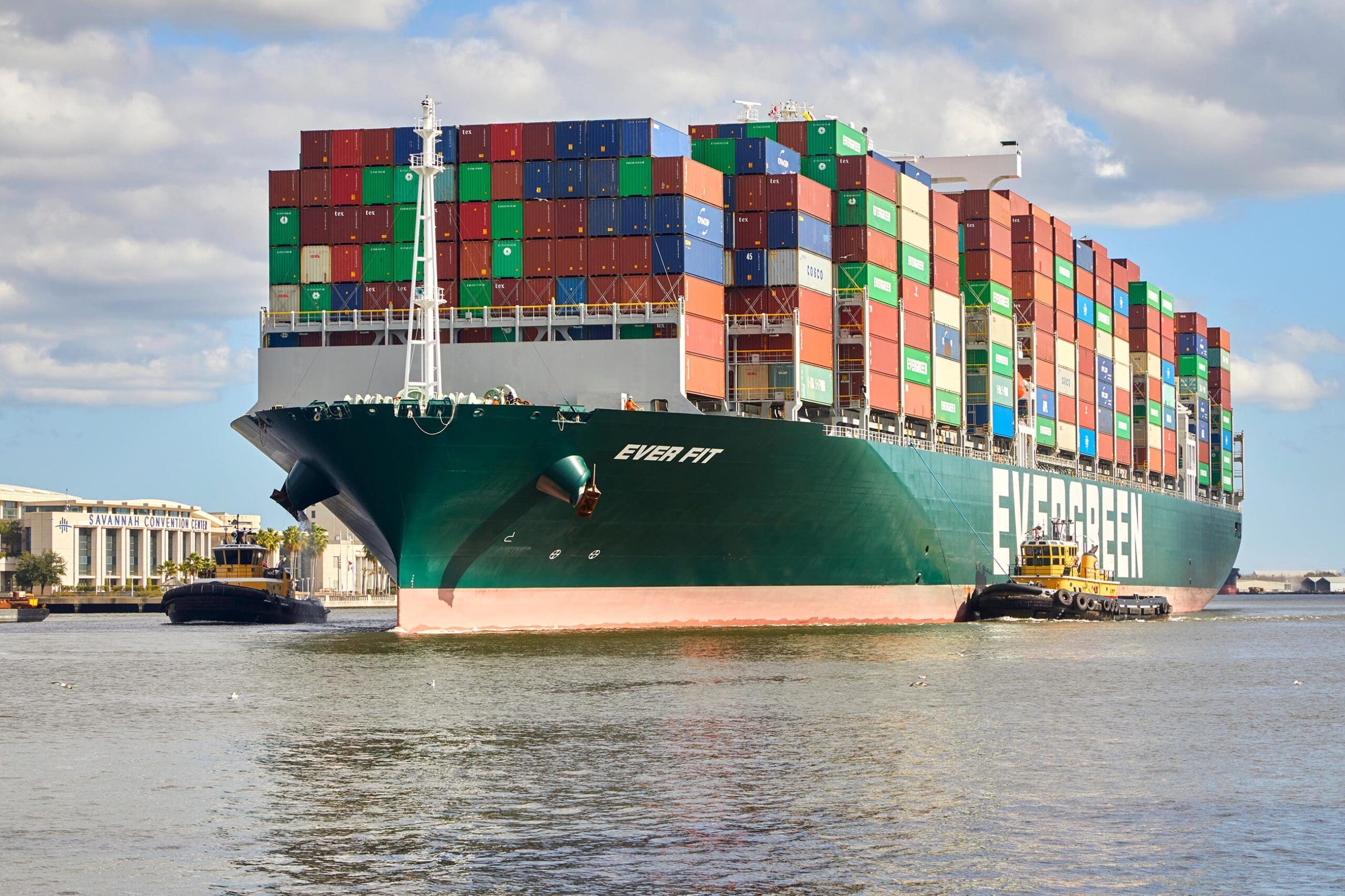 SHIPPING VOLUME AT PORT OF SAVANNAH SPURS COLD STORAGE BUILDING BOOM
A dramatic rise in shipping volume at the port of Savannah has also fueled a building boom that has extended into the surrounding areas. New warehouses are being filled as fast as they can be built. This increase is partly the result of congestion at the ports of Los Angeles and Long Beach in California, leading some entities to prefer Savannah's Atlantic port. They discover that Savannah offers much faster "dwell" times (the number of days a ship takes to dock and unload) as well as "turn" times (the time required for a driver to offload a container and retrieve a new one). 
All these factors point toward another good year for Atlanta's commercial construction scene.
Stay up to date on the latest Rainwater Construction news and event – follow us on LinkedIn!
Follow Us on LinkedIn