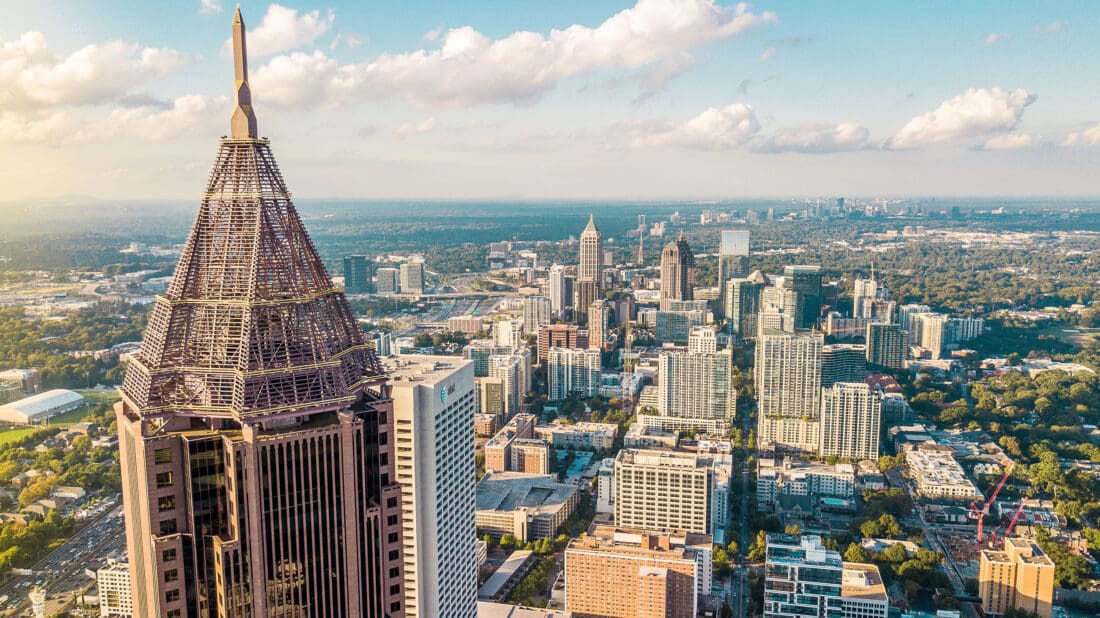 Top Trends in Atlanta Commercial Construction
While commercial construction nationwide has struggled, Atlanta seems to be defying gravity. In the first half of 2023, Atlanta saw an 18 percent increase in construction starts compared with 2022, representing $5.4 billion in new projects.
Contrast that with the performance of the nation's top ten metro areas, which posted a 14 percent decrease in starts during the same period. 
WHY THE DIFFERENCE? A NUMBER OF FACTORS HAVE CONTRIBUTED TO ATLANTA'S FAVORABLE CONSTRUCTION CLIMATE: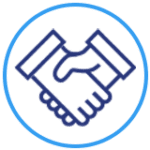 BUSINESS-FRIENDLY POLICIES.
It's impossible to ignore the impact of a city's tax and regulatory environment.  Atlanta, and Georgia generally, welcome business and investment with reasonable regulations and generous tax incentives. Georgia's maximum corporate tax rate is 5.7 percent. And that only applies to income generated within the state. An investment tax credit can bring the effective rate even lower. Those policies have attracted some of the most prominent companies in the world, including major tech firms such as Facebook, Microsoft, Visa, Apple, and Alphabet.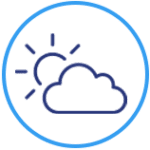 MODERATE YEAR-ROUND CLIMATE
.
Despite the occasional heat wave or tropical storm, Atlanta has relatively moderate weather all year—especially compared with competing cities in the Northeast and Midwest, where winter puts a damper on outdoor activities for several months each year. That makes it attractive to companies generally—and allows construction to continue year-round.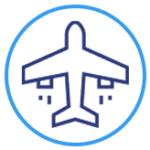 PROXIMITY TO A MAJOR PORT.
Savannah, Georgia is the fourth busiest seaport in the United States. It includes the largest single-terminal container facility in North America, and its only competitor on the east coast is New York. That makes it extremely important for commerce of all kinds. And Atlanta is just 250 miles away. Atlanta provides much of the warehouse and cold storage space for the goods unloaded at Savannah. That activity level won't diminish any time soon. And it virtually guarantees a continued demand for industrial space in the state.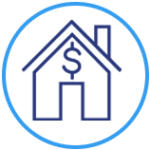 Beyond the cost of commercial and industrial spaces, the cost of living for employees is a major factor in a company's choice to relocate. Atlanta has benefited from its reasonable housing costs—especially compared with cities like San Francisco, New York, and Los Angeles.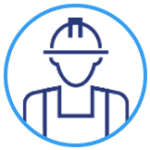 Beyond a steady influx of new residents, Atlanta companies can draw on the constant stream of graduates from nearby Georgia Institute of Technology, which turns out more technology graduates than any other college in the nation. According to the research firm CBRE, Atlanta is the eighth-best city in the U.S for finding tech talent.
ATLANTA AND NATIONAL CONSTRUCTION TRENDS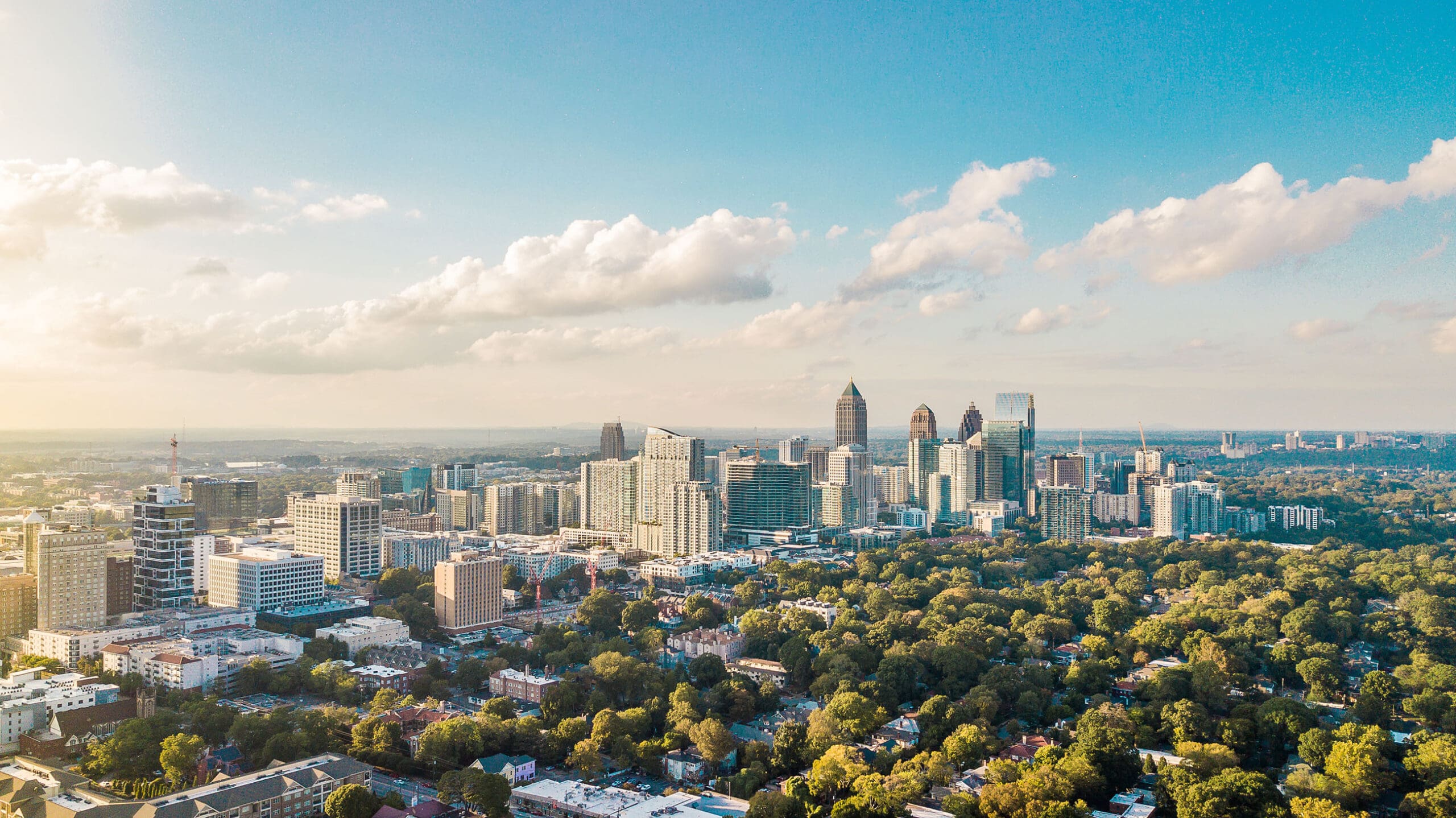 Atlanta may be unique in its vigor and resiliency. But it is not immune from the ups and downs of the national economy. 
The construction industry nationally has been rocked by a number of factors. For instance, vacancy rates in office space have risen and values have correspondingly suffered. Home construction has seen its own problems as high prices outstrip affordability. Atlanta has felt the impact of those trends. Fortunately, those sectors only represent a portion of the construction economy. Meanwhile, commercial and industrial construction in Atlanta has remained generally robust. 
Atlanta did see a halt in industrial construction starts in the second quarter of 2023—for the first time in memory. That corresponds to the general expectation of a recession in the latter part of 2023. But if that downturn is brief and mild, as observers hope, the upward trajectory could resume. And during that same second quarter, ten manufacturers signed major construction deals for the Atlanta area, which bodes well for the long-term construction outlook.   
The demand for warehouse and distribution space in Atlanta has pushed prices up dramatically, especially in the Airport/South Atlanta area, where rates rose 41.6 percent over the year. The city as a whole saw warehouse/distribution rates rise 22.5% year over year. That suggests the market will accommodate, if not demand, more construction for the foreseeable future. 
The twin specters of inflation and its flipside—recession—are still prominent in most economic forecasts. The monetary policies of the Federal Reserve always have to tread a thin line between these two risks. Since the inflation monster reared its head in 2021, the Fed's approach has been to apply steady pressure on interest rates while keeping an eye on the economic indicators for signs of recession. In 2022, the Fed raised the Fed Funds rate seven times. So far in 2023, there have been four rate hikes. Meanwhile, the economy has skirted the deep recession many feared—for now. 
In July 2023, the consumer price index showed a 3.2 percent increase over the previous year. That was a welcome change from the 7 percent inflation rate of late 2021—but still well above the Federal Reserve's target rate of 2 percent. This suggests that the Fed will continue putting the brakes on by imposing at least one more hike in the Fed Funds rate. This hunch was corroborated in August by Loretta Mester, president and CEO of the Cleveland Federal Reserve Bank. She predicted one more rate hike for 2023, and then a rate freeze for some time after that. Previous predictions of rate cuts beginning late in 2024 may have to be reassessed, she said.   
On the bright side, the price of energy commodities dropped 20.3 percent in July from the previous year. That will have an ameliorating effect on prices generally—including construction costs.  
All in all, the forecast for commercial construction in Atlanta could be described as generally fair, with some scattered clouds.
Stay up to date on the latest Rainwater Construction news and event – follow us on LinkedIn!
Follow Us on LinkedIn