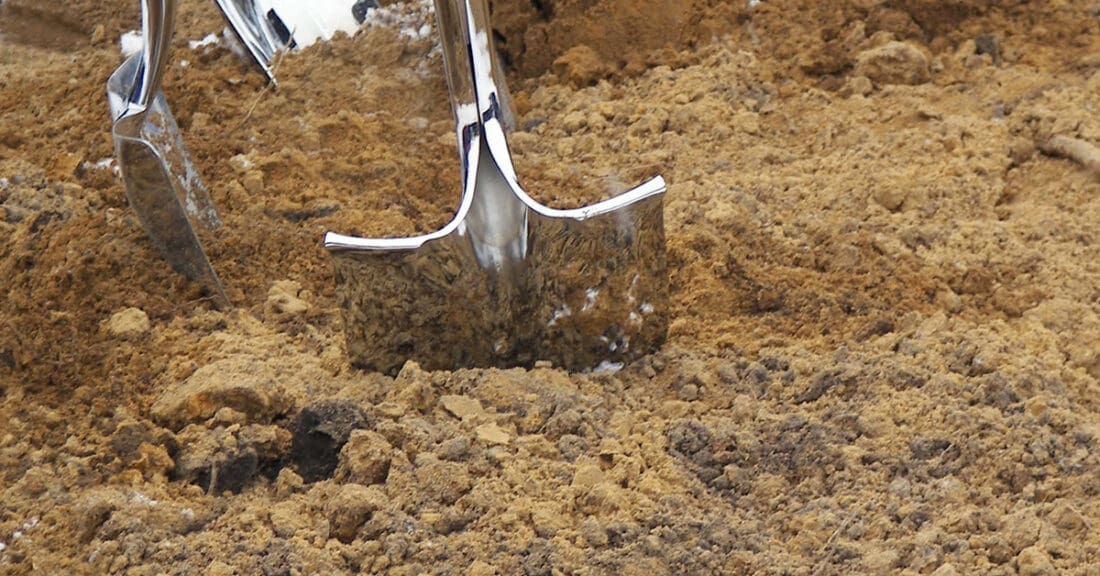 Rainwater Construction Breaks Ground on New Swift Atlanta Building
40K SQUARE FOOT BUILDING USES LATEST TECH FOR HEIGHTENED THERMAL AND ENERGY EFFICIENCY
The Rainwater Construction Company is pleased to announce it has begun construction on a new, hyper-efficient 40,000 square foot building for Swift Atlanta. The building is the eighth collaboration between Swift and Rainwater and the latest in a relationship spanning more than 25 years.
NEW CONSTRUCTION WILL MEET NEW BUILDING EFFICIENCY STANDARDS AND USE BEST-IN-CLASS MATERIALS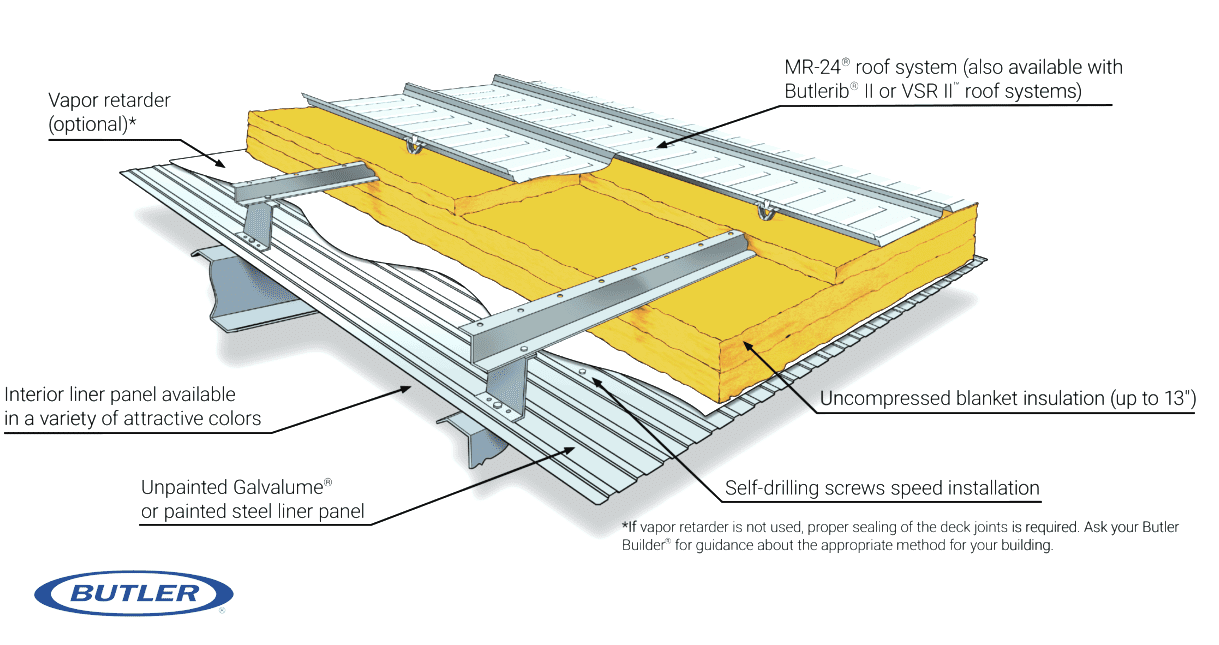 ThermaLiner™ Insulation System
The new Swift building will deliver lowered energy costs and a smaller carbon footprint relative to older structures due to its use of state-of-the-art building materials. The roof will feature Butler's® proprietary ThermaLiner™ system high-performance roofing insulation. According to Butler Manufacturing, energy efficient ThermaLiner™ insulation features an "effective R-value as high as 38.7 or U-factor as low as 0.026," as well as enhanced acoustics to reduce noise transmission, self-drilling screw for easier, faster assembly and a liner panel that is easy to clean and presents a finished look without the need for any additional materials, insulation covering or structural bracing.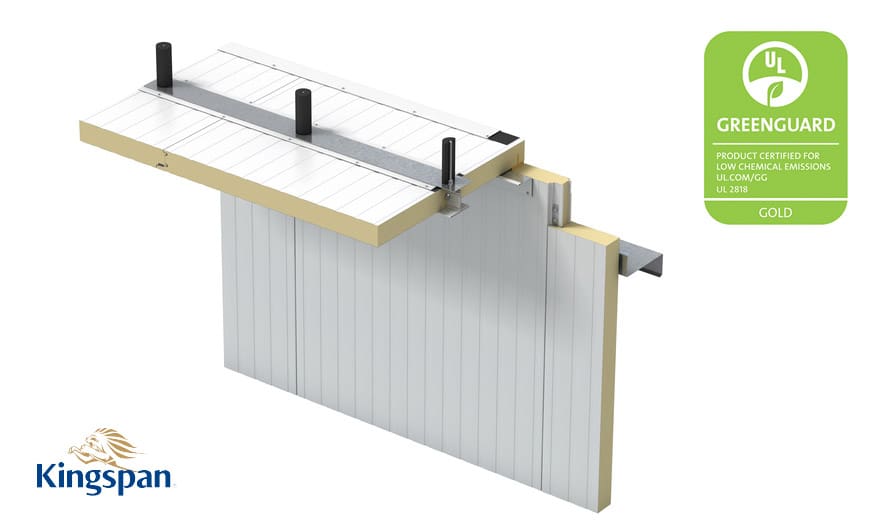 KS Shadowline Insulated Wall Panel System
The Shadowline Insulated Wall Panel System from Kingspan features a single component design that brings heightened efficiency to installation. With an up to 50% increase in building speed, the panels save both time and labor costs. Kingspan wall systems are Greenguard Gold Certified, which means they are an energy efficient building material that produces low emissions of volatile organic compounds (VOGs). 
The panels pass the Class 1 Fire Rating test and deliver an R-Value of 14.4 per 2 inches of thickness. Their high level of thermal efficiency will help to keep the inside of the building cool in the summer, while keeping in the heat in the winter, saving on energy costs and unnecessary energy usage.
NEW BUILDING WILL ALSO FEATURE BUTLER® LANDMARK™ 2000 STRUCTURAL SYSTEM
The Landmark 2000 Structural System utilizes factory punched Truss PurlinXT™, combined with solid web primary frames and rod bracing to meet the client's need for uninterrupted interior space. The system is capable of delivering long bays up to 60 feet length and up to 45 feet in width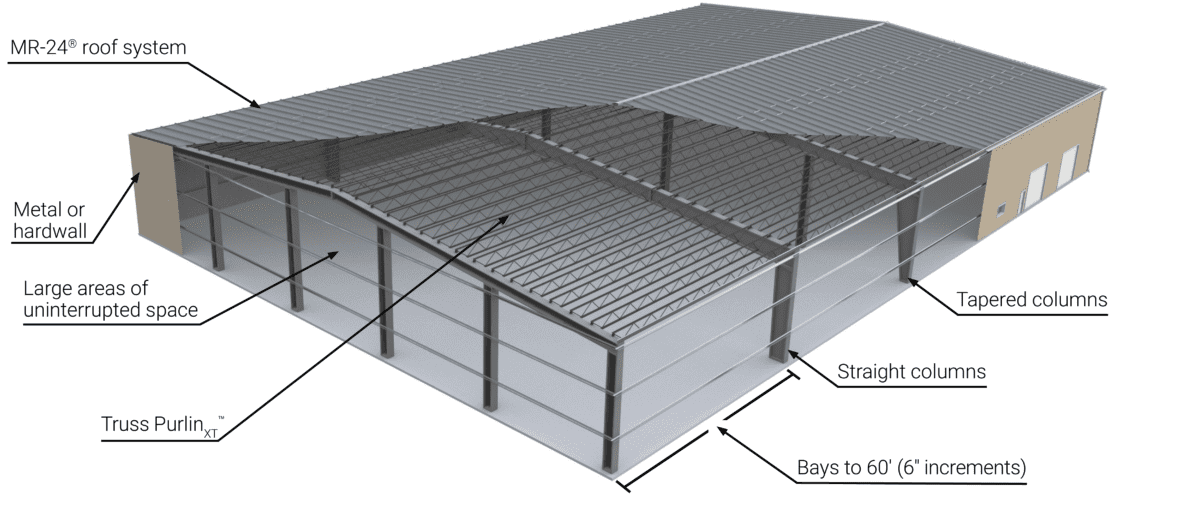 RAINWATER CONSTRUCTION AND SWIFT ATLANTA – EIGHT PROJECTS, 250K+ SQUARE FEET…AND COUNTING!
The relationship between Rainwater and our customers comes first, always. We hold our clients in the highest esteem and work tirelessly to deliver best-in-class buildings that use the latest in efficiency technology and are constructed to deliver decades of service. We thank Swift Atlanta for another opportunity to deliver a new building to help support their growing operations and we are grateful for their business over the years.