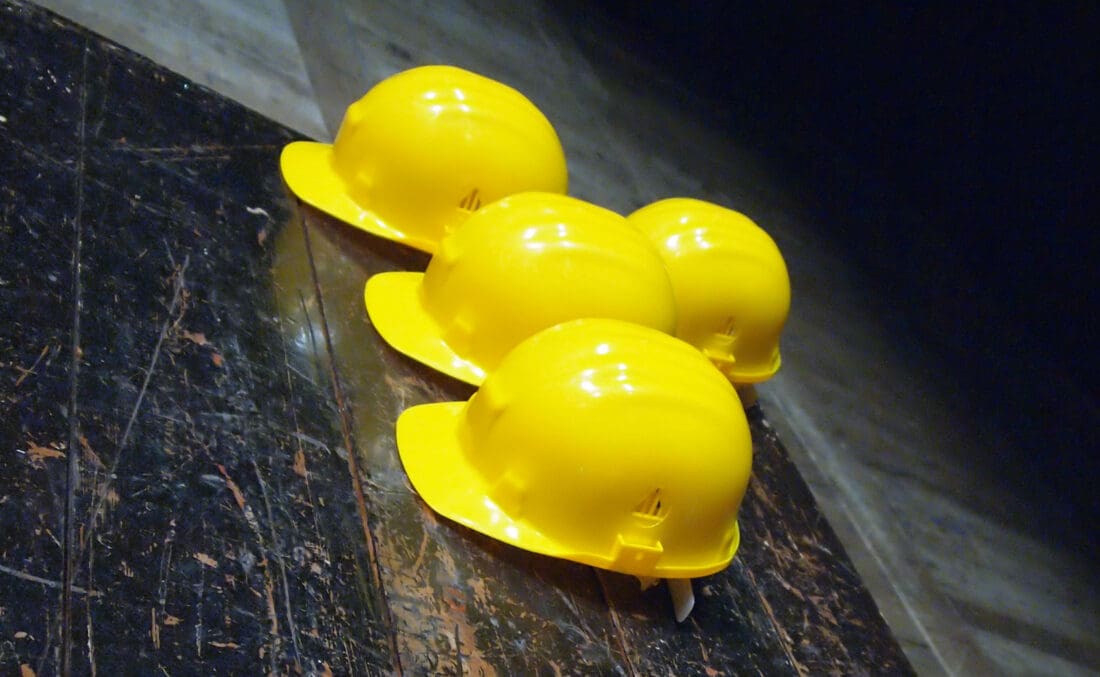 In Focus – Jobsite Safety
PEOPLE ARE THE MOST IMPORTANT PART OF A COMPANY. HERE'S HOW TO TAKE CARE OF THEM.
There are many reasons why responsible construction companies make jobsite safety a top priority.
The first reason: It's basic human decency. No company wants its workers to be harmed or injured. Our co-workers are more than just colleagues; they're our friends, and often, our family. And in a healthy work environment, they're valued above everything else. The grief and pain caused by workplace accidents last longer than the thrill of completing a successful project—or being paid. 
The second most obvious reason: Workplace accidents are expensive. When a serious jobsite incident occurs, work often comes to a halt. Production suffers. Schedules are thrown into chaos. The affected workers may be out of commission for an extended period or permanently. The firm must then find, hire and train their replacements—meaning yet more delays and more expense.
The Occupational Safety and Health Administration (OSHA), part of the U.S. Department of Labor, is tasked with ensuring jobsite safety throughout the country. The agency promulgates extensive and detailed guidelines which employers are wise to follow. To reinforce the point, OSHA imposes severe fines on violators: $14,502 for each violation; the same amount per day for failure to abate, and a whopping $145,027 for willful or repeated violations. 
Even when no negligence is involved, a company may find itself the target of a lawsuit, a surety bond claim, and higher insurance premiums. 
There is also a less obvious cost associated with workplace accidents: the damage to a company's reputation. The public relations fallout from such incidents can linger far longer than the events themselves. And that can cost a company in lost contracts, lower fees, and poor worker morale. 
Most construction companies have their own jobsite safety guidelines. The lists vary, but some items occur with regularity.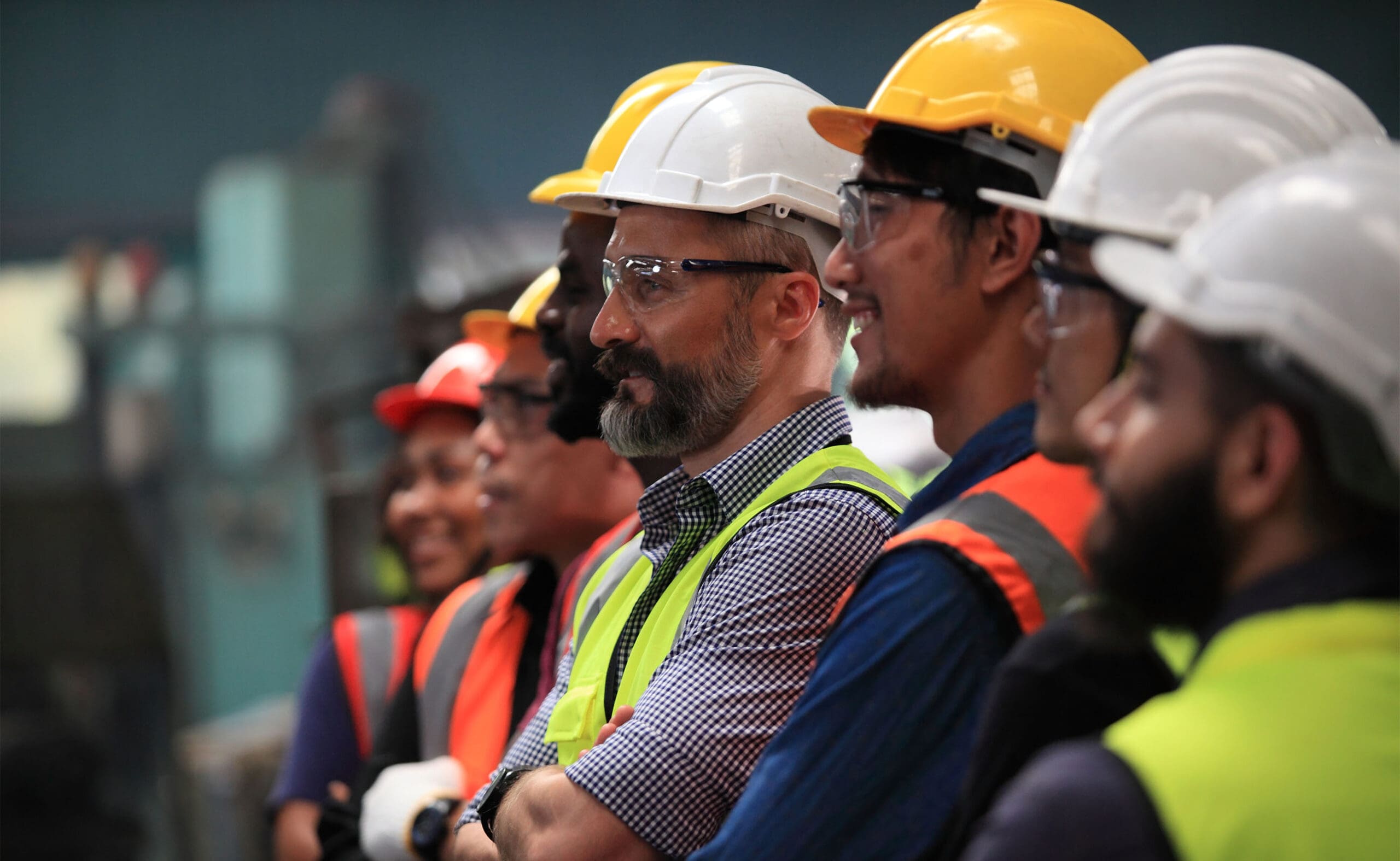 THE BASICS OF JOBSITE SAFETY
Effective jobsite safety begins before the workday starts—through comprehensive worker training and communication. Employees must be taught basic safety measures, such as wearing appropriate gear, proper use of ladders and scaffolding, and how to handle tools and equipment.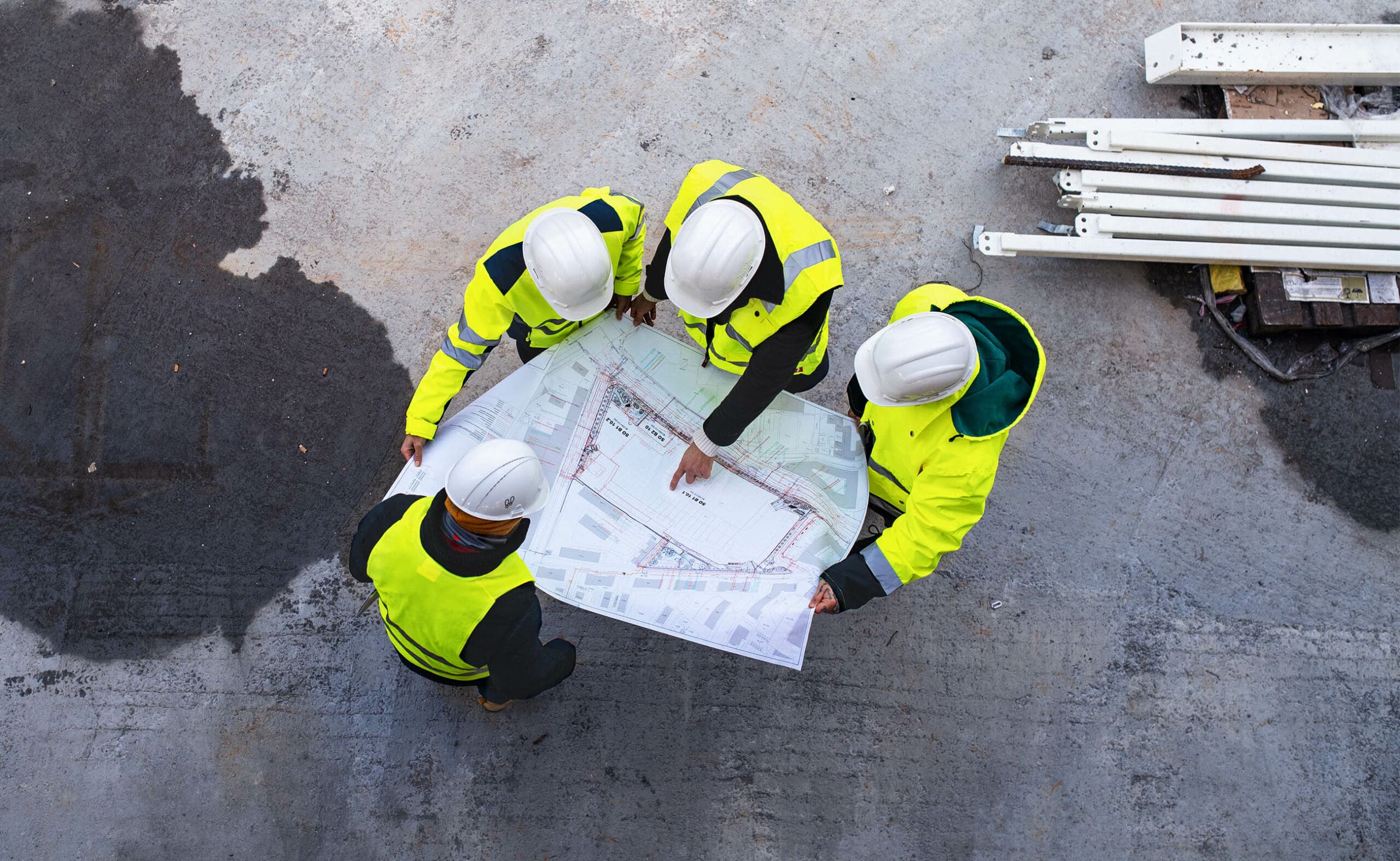 KEY TO SAFETY: A WELL-ORGANIZED WORKSITE
A messy or disorganized worksite is a hazardous worksite. Employees should be instructed not to leave tools or equipment lying around where they could pose a hazard, especially on scaffolding or other high locations. Likewise, crowding at a jobsite is a recipe for accidents. Non-essential personnel should be directed out of work areas. 
Practices that may seem like common sense must be stressed repeatedly. For example, workers should avoid standing underneath heavy loads or equipment, near steep drop-offs, or in the "blind spot" of heavy equipment.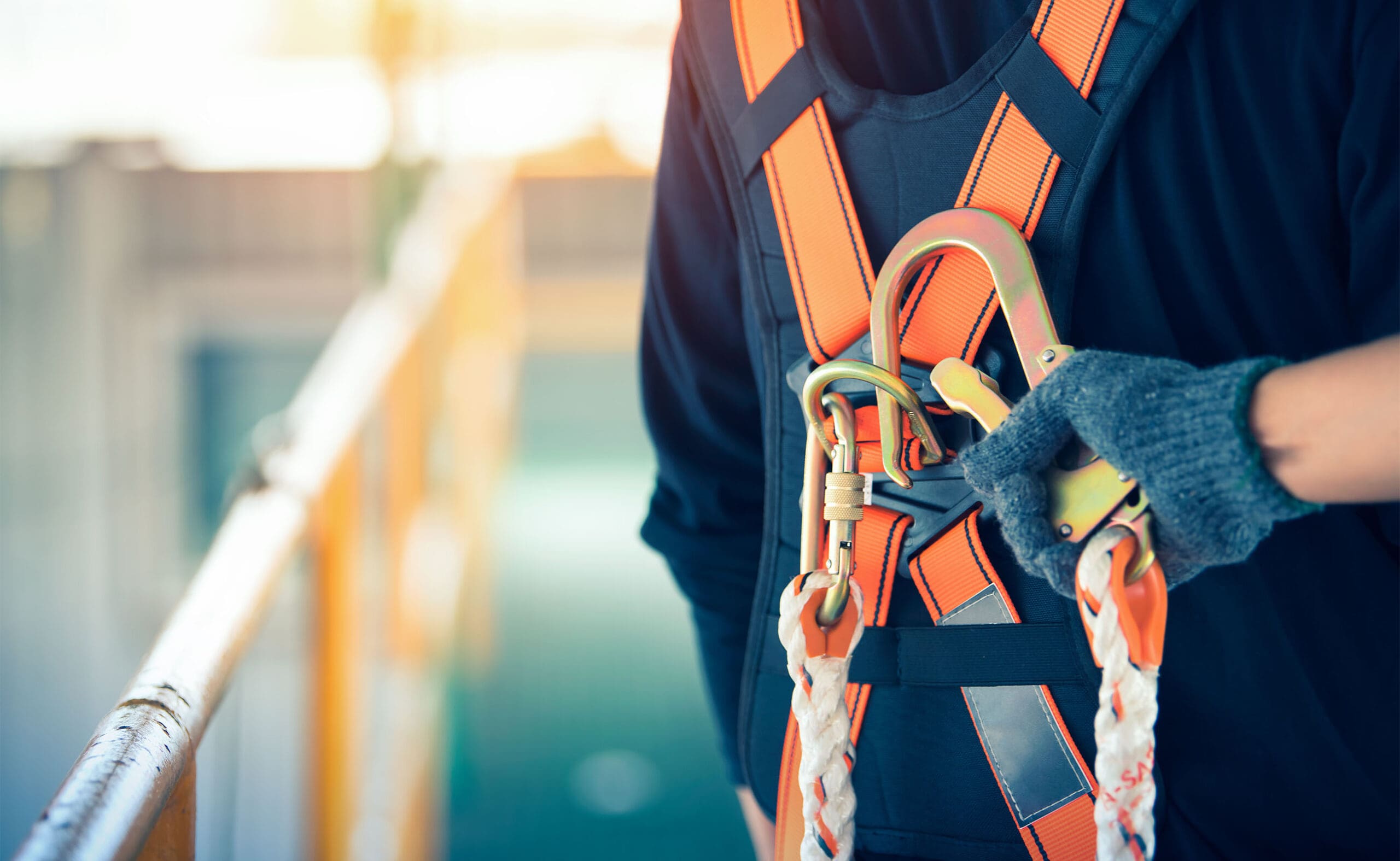 THE RISKS OF WORKING AT HEIGHT
By one estimate, 65 percent of construction work is conducted on scaffolds. And falls are the leading cause of construction fatalities, accounting for 40 percent of worker deaths. Safeguards for employees working at height are among the most important practices employers can implement. 
Those safeguards can include: 
Guardrails

Safety Nets

Canopies

Safety Toe Boards

Lanyards

Seatbelts

Personal Fall Arrest Systems
Of course, safeguards are useless if they're not implemented consistently, or if the equipment is not properly maintained. In that regard, managers and forepersons have the responsibility to make sure safety equipment is inspected regularly. They should also make sure safety and communication devices are on hand so they can respond quickly when incidents occur. When hazards become apparent, they should immediately stop work to address them. 
Workers, on the other hand, have the responsibility to protect themselves and others by following proper practices. That means wearing appropriate clothing and protection as needed: gloves, eye protection, helmets or hard hats, non-skid boots, etc. They must actually use the equipment designed to protect them, such as seatbelts and fall arrest systems.
Ladder safety is another critical area where safety requires special attention. Ladders should be positioned at safe angles and secured at both the top and bottom. Workers should always maintain three points of contact with the ladder—both feet and at least one hand. And they should avoid climbing while carrying heavy tools or equipment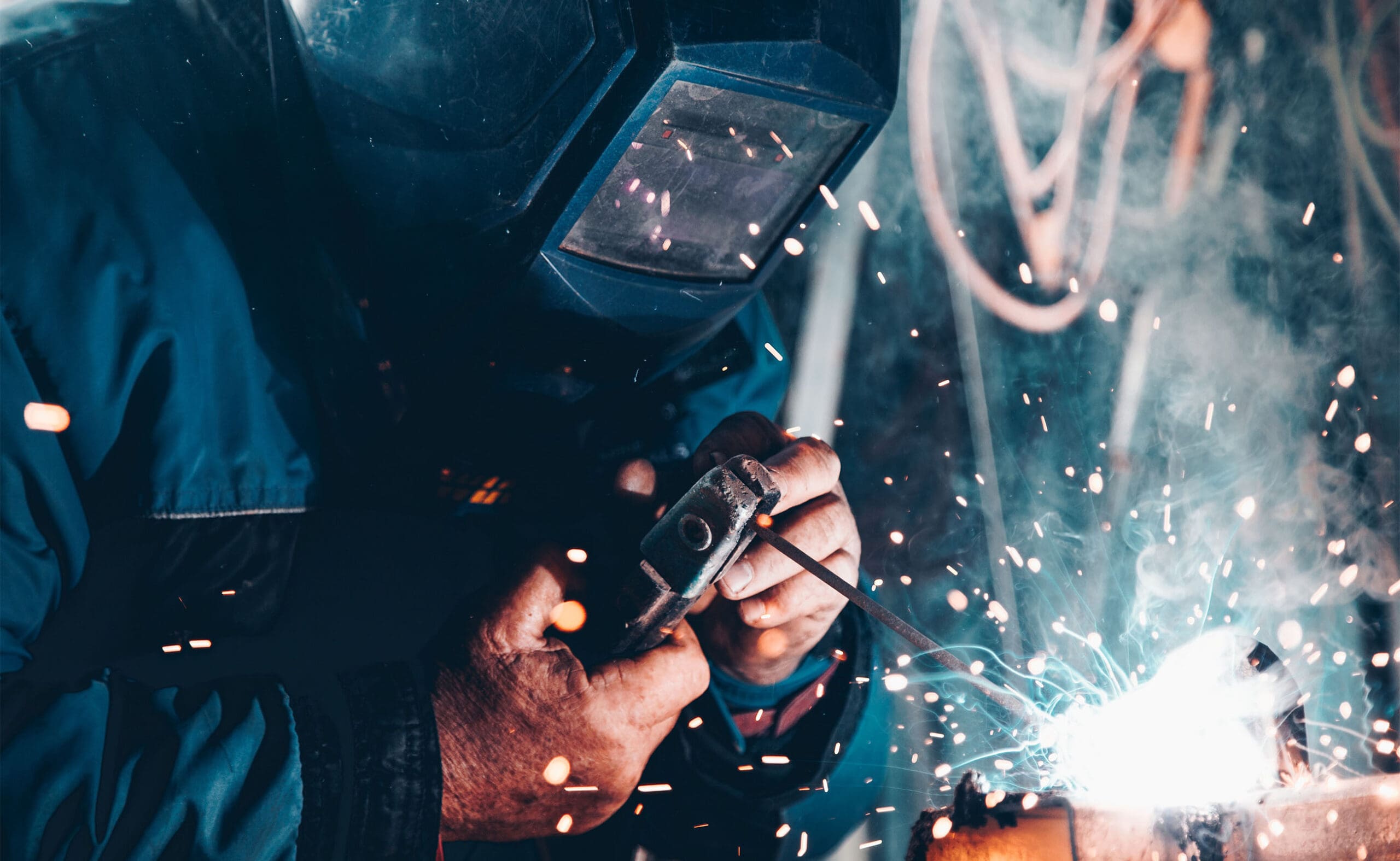 DANGEROUS SUBSTANCES AND WORKSITE SAFETY
Sometimes the materials involved in a project are inherently dangerous. Toxic chemicals, molten metals, acids, and other caustic substances call for special training and handling. Managers must take care that their workers are aware of the specific hazards and are prepared to avoid them. 
Electricity poses an obvious potential hazard in most construction projects. According to a report by the National Fire Protection Association, 325 contract workers died from electrocution between 2012 and 2016. And 77 percent of those deaths involved workers in the construction industry. Proper training and OSHA-prescribed precautions could have prevented many of those fatalities.  
At Rainwater Construction Company, we take all these issues seriously. This is why we've implemented a series of protocols to ensure continuous safety on all our jobsites. They include:
Regular safety briefs, jobsite audits, and training sessions

Jobsite stretching and warmups

Clearly stated safety protocols

Regularly scheduled safety refresher meetings

Ongoing safety program evaluation and revision

10-hour and 30-hour OSHA certifications for ironworker and roofing crews
We value all of our employees and their families. We're proud of them and the superior work they do. 
And we're equally proud of our safety record, which speaks for itself.
Stay up to date on the latest Rainwater Construction news and event – follow us on LinkedIn!
Follow Us on LinkedIn