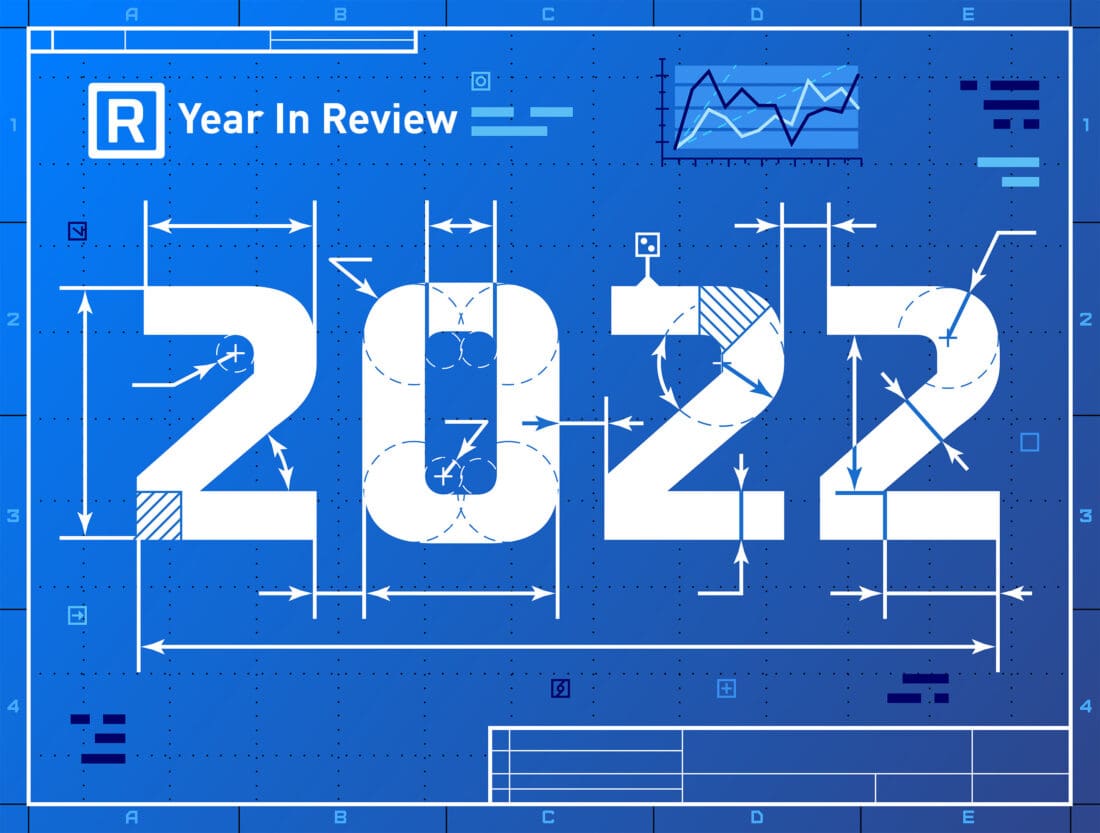 The Rainwater Construction Company 2022 Year in Review
Here at the Rainwater Construction Company, we like to spend the first month of the new year preparing and setting goals – both on an individual and professional level. Part of that effort includes reflecting on the past year – our successes, our growth, and the challenges we confronted. Out of that exercise, we came up with some highlights we'd like to share.  
All things considered, 2022 was a good year for us. The ending of most Covid-era restrictions was a welcome relief. However, continuing supply chain disruptions were a challenge that put our timelines and flexibility to the test. While the disruptions were not ideal, we were able to work around the shortages and pivot when necessary to keep all of our project deadlines on track. This was made possible by our outstanding team. We've said it before, and we'll say it again – our people are what make us great, and they proved it yet again in 2022.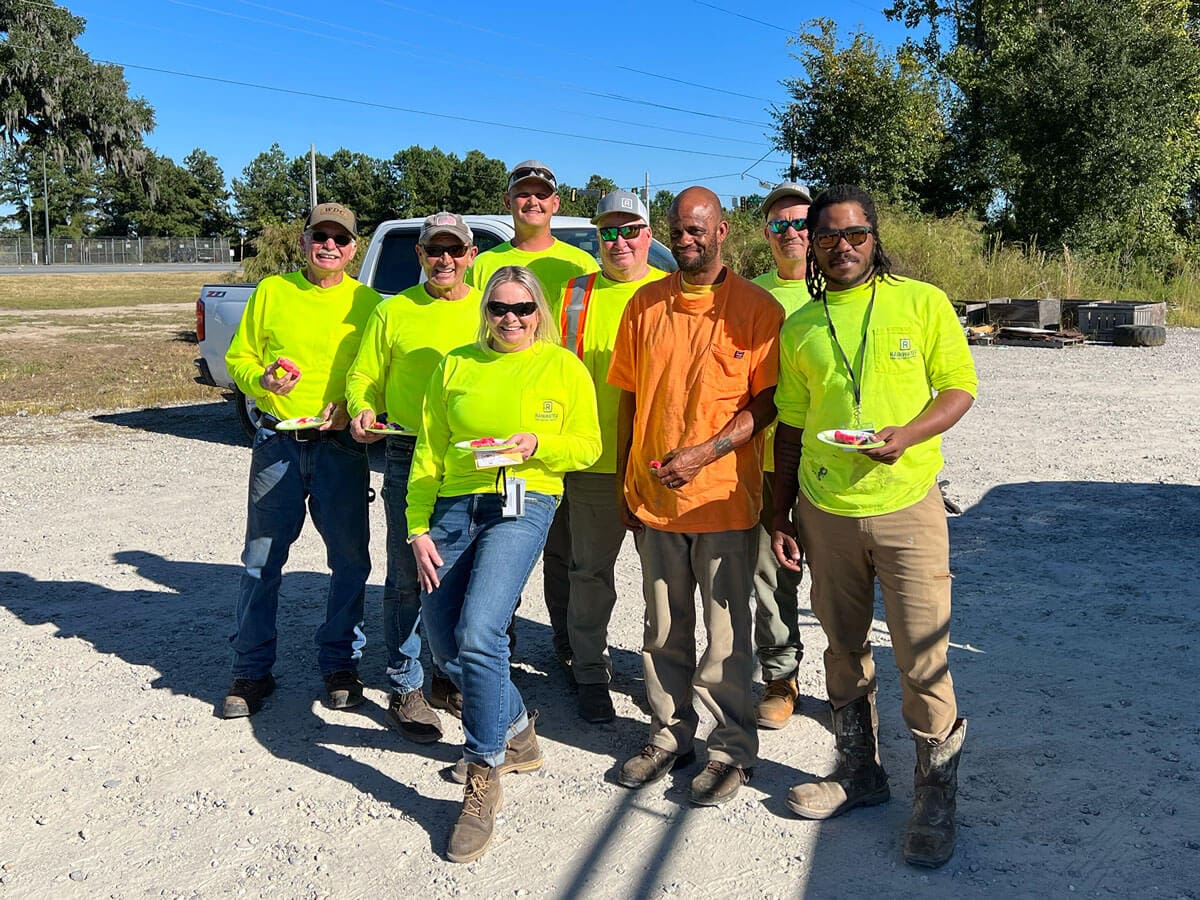 2022 TEAM MEMBER HIGHLIGHTS
CELEBRATING OUR NEW TEAM MEMBERS
As we continued to grow in 2022, we had the good fortune of adding several new team members to our stellar crew to support our growth. On our project executive team, we welcomed Jordan Tafoya and Lauren Anderson. Our office is now expertly managed by Una Fee-White, and finally, Markus Milon, Rick Bagwell, Adam Bagwell, Cahari Perkins and Tommy Powers joined our talented field operations team. We are grateful for their hard work and dedication to our quest to be the best commercial contracting company in Atlanta and beyond!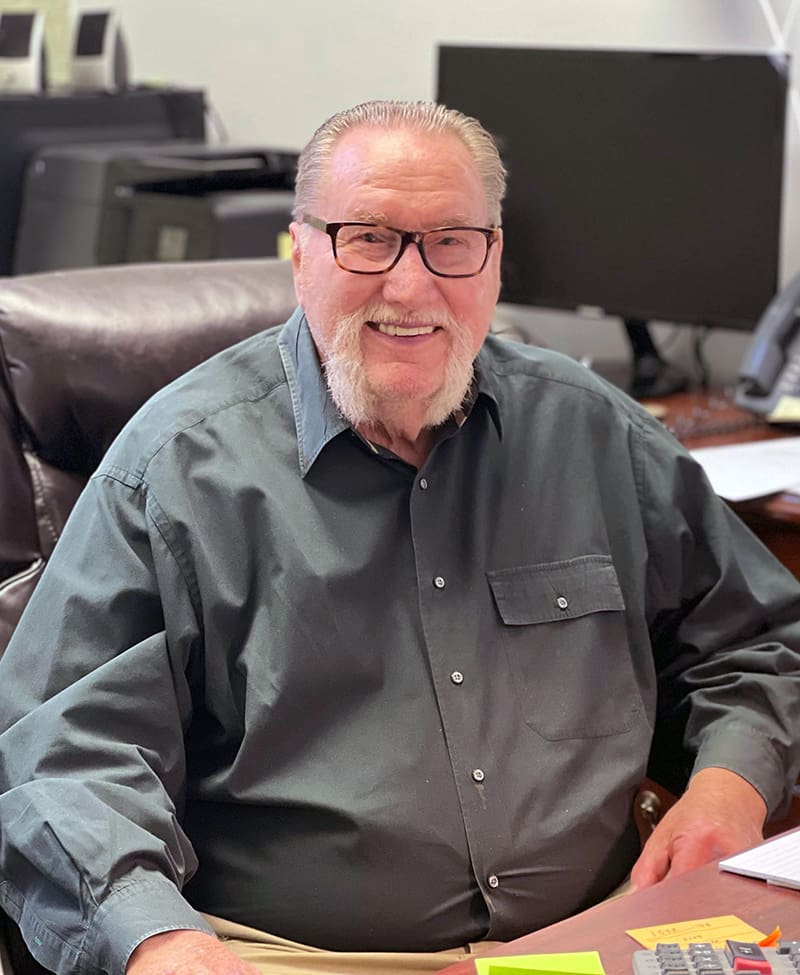 CELEBRATING 65 YEARS WITH THE RAINWATER FAMILY
We also had the honor of celebrating Ora Nation's 65th anniversary as a Rainwater employee! Ora started with Rainwater back in 1957! This is an incredible milestone, especially considering that we live in an age where the median tenure for employment at any one company is just 4.1 years. For more than six decades, Ora has been instrumental in shaping the culture of success at Rainwater, and we are so grateful for his dedication, hard work, and loyalty. Thank you, Ora, for everything you do!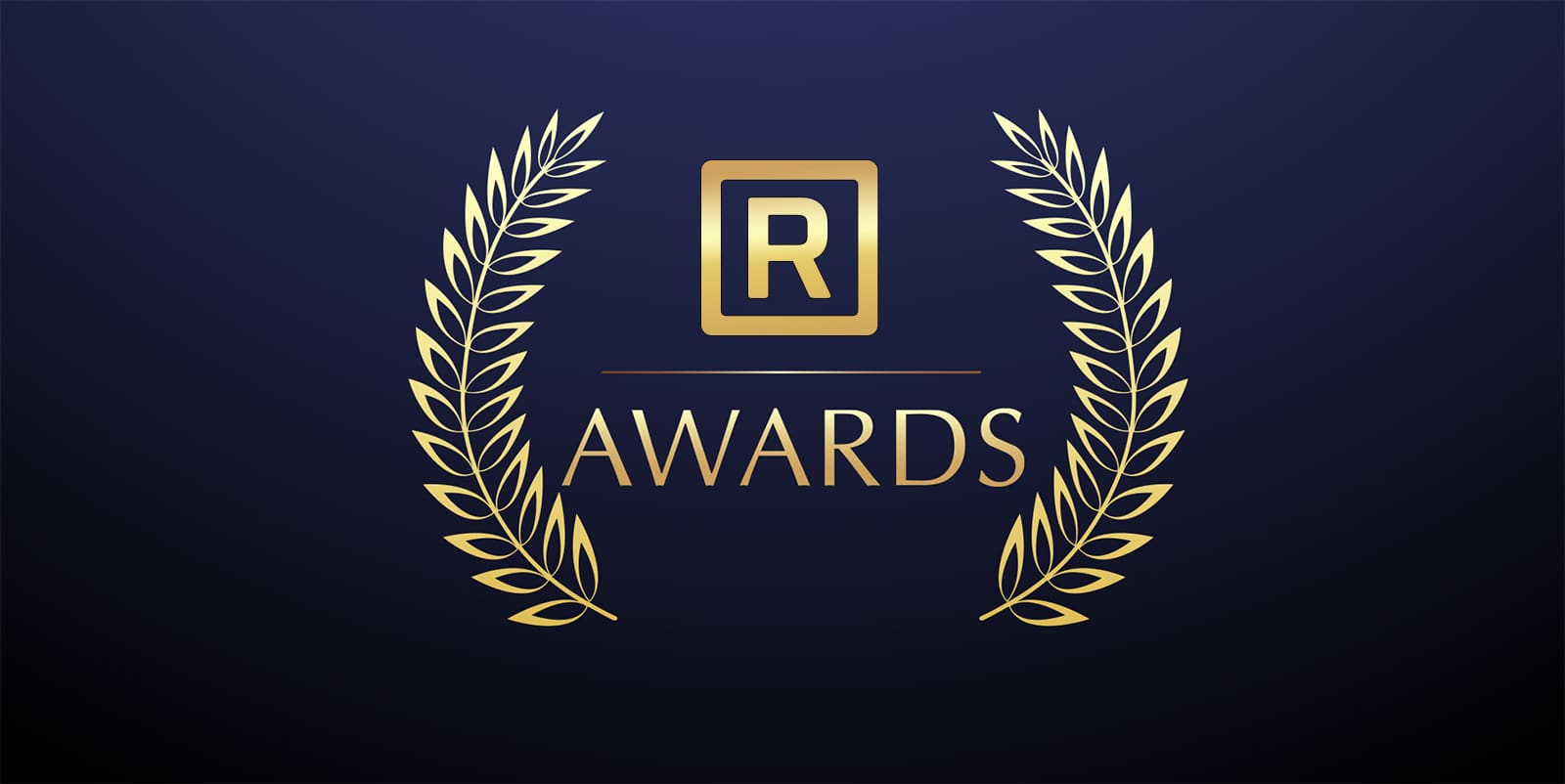 2022 – AWARDS AND ASSOCIATIONS
In March of 2022, the Rainwater Construction Company was recognized at the Butler® National Builder Meeting awards banquet and reception with the $75 Million cumulative award for our 2021 work as Butler® Builders. This award will join our already impressive collection of accolades that we have accumulated over our long and prosperous relationship with Butler Manufacturing™.
In 2022, the Rainwater Construction Company was also proud to announce our membership to the Metal Building Contractors & Erectors Association and the Associated Builders and Contractors of Georgia. We're thrilled to be part of these organizations and support their efforts on behalf of the construction industry.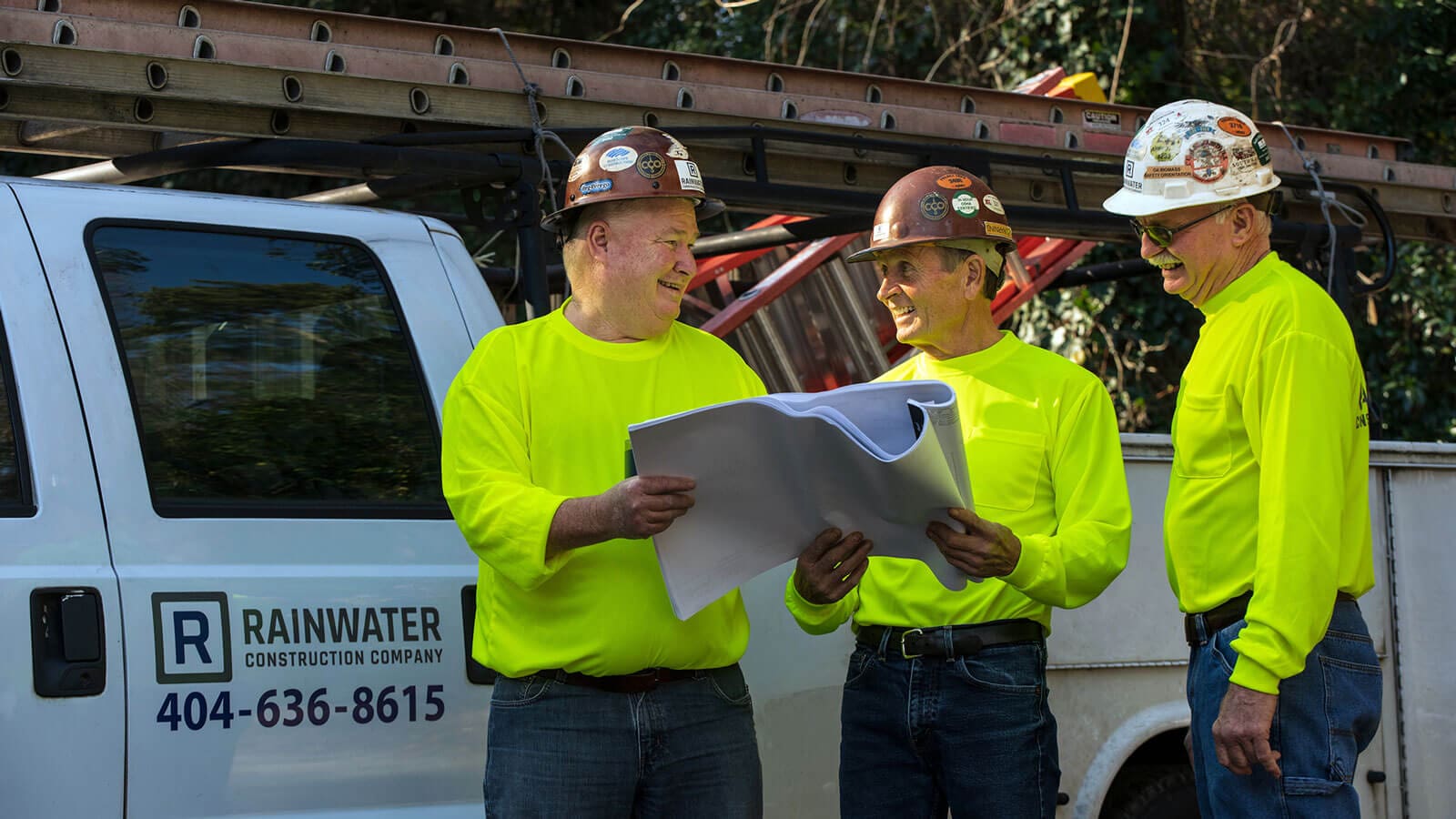 2022 – A YEAR OF NEW PROJECTS AND WELL-ESTABLISHED RELATIONSHIPS
With a focus on project development and business-building in both the commercial construction and roof retrofit space, 2022 was spent paving the way for many new projects to launch. Among them was a new 40K square foot construction for a client whom we have had the honor of working on many projects over many decades.
SWIFT ATLANTA
The Rainwater Construction Company has provided new construction services to metal parts manufacturer Swift Atlanta since 1989. This latest collaboration is the ninth project in a portfolio of more than 250K square feet of constructed operating space. The facility will feature 2,720 square feet of office and conference space and 34,225 square feet of manufacturing and warehouse space, which will house Swift Atlanta's growing manufacturing footprint. As a Butler® pre-engineered metal building, the new facility is designed with sustainability and energy efficiency in mind. The construction features Kingspan insulated metal panels, MR-24® roofing with TLS11 insulation, and LED lighting throughout.
THE RAINWATER CONSTRUCTION COMPANY – OUR TEAM MAKES US GREAT!
We'd like to conclude this 2022 wrap-up with one more shoutout to our amazing crew. They are the heart and soul of our organization, and their hard work – day in, day out, year after year – has allowed us to maintain such a high level of quality for such a prolonged period of time. As a business, we've weathered many economic storms, changes in regulations, countless technological advances, and, most recently, a global pandemic. Our strength through the tough times is made possible by a crew of experts who are dedicated, loyal, hardworking and trustworthy. Thank you, and thank you again. 
We look forward to the opportunities and are ready to meet the challenges of 2023. We hope you will join us on the journey!
Stay up to date on the latest Rainwater Construction news and event – follow us on LinkedIn!
Follow Us on LinkedIn